MARTINA LAWSON
martiinalawson@gmail.com INSTAGRAM: martiinalawson
Last year I came across DAD International – Camp Romania, offering the opportunity to teach English for 3 weeks. This included: all expenses, a weekly allowance, accommodation, meals, a 3 day trip to Bucharest and plenty more! I remember how I quickly started researching, as I honestly thought someone was playing a trick on me, but they wasn't. After a week or so of hassling the English organiser about my application, I had a phone call from Dorian who was just as excited as I was to tell me that I was successful and to start packing for Romania!
This was honestly the best experience I could have come across and took part in. I had three different classes during my 3 weeks and taught children from the ages of 8 – 14. At first I was nervous, but EVERYTHING – as materials, equipment, games, lesson plans and support is provided. You're not alone! The kids love getting involved and are just as eager to learn about the English language as much as they are about you. Teaching came so naturally, it was a joy from my first to my final class. Days consist of teaching in the mornings, evening workshops and activities, along with 3 cooked meals and free time; during and at the end of the day. The weekend starts with the end of camp bonfire! Such an amazing experience, filled with laughter, music, fun, joy and pizza!! Camp Romania is an unforgettable and memorable experience, if you have the opportunity to do it, take it from me, do it! As you won't regret it and you'll be grateful you did. Thank you to all my Romanian family for looking after me, miss and love you all!
Marti -i-i-ina 💜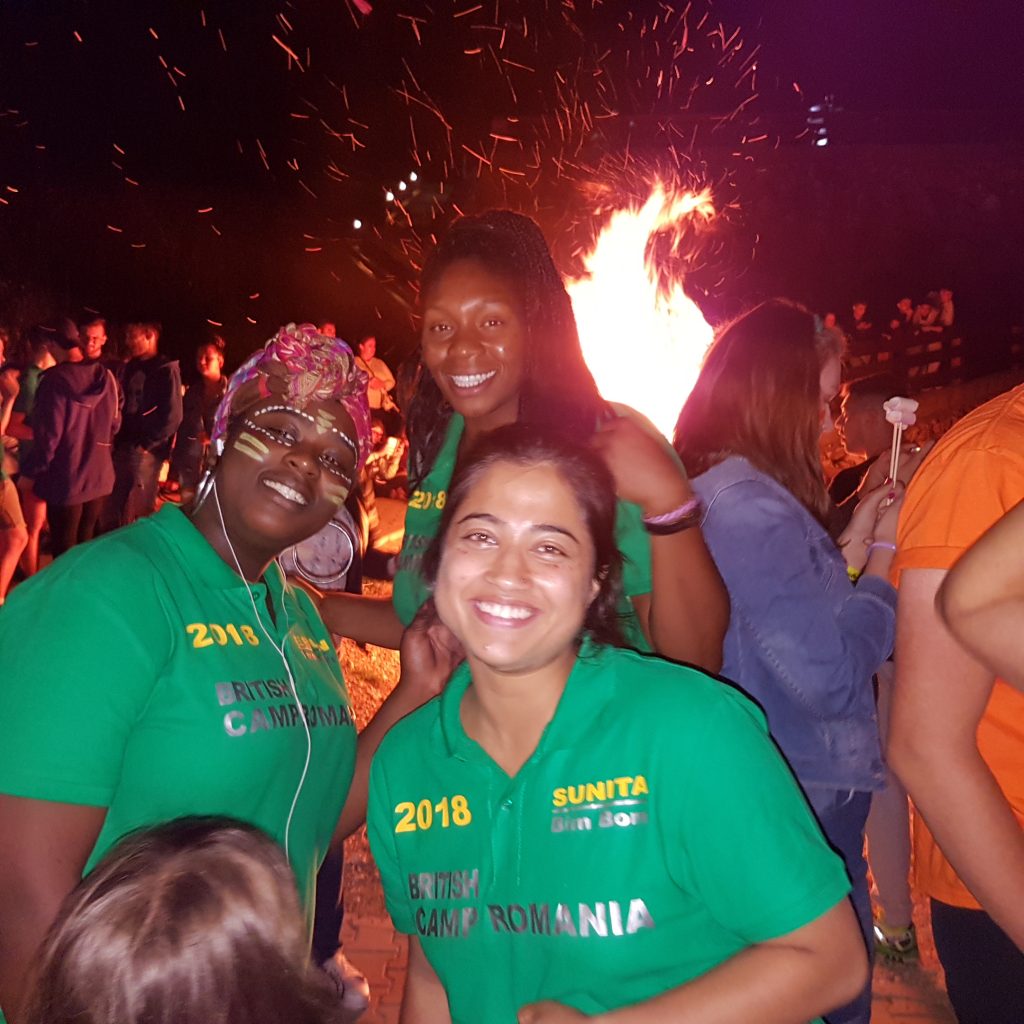 ALICE DUNNETT
dunnettalice@hotmail.co.uk INSTAGRAM: @alicedunnett
DAD international / Camp Romania gave me the opportunity to meet like minded people, who have since become friends for life, we were made to feel welcome and well cared for from the minute we arrived. As for the wonderful children I had the pleasure to teach, there is no feeling quite like it, each week you get to watch the children grow in confidence and appreciate everything you do. The camps are fun and laid back with everyone feeling happy and motivated to do a brilliant job. The classes are dictated by you which enables you to put your twist on things, from encouraging the kids to support your home football team to teaching them about space, it's really up to you. The activities in the afternoon allow you to mingle and have fun with a variety of age groups. The camps are situated in the beautiful mountains which are incredible to wake up too, I had an absolute blast which is why I'll be returning for my 2nd summer this year. Any questions feel free to message me on instagram or email.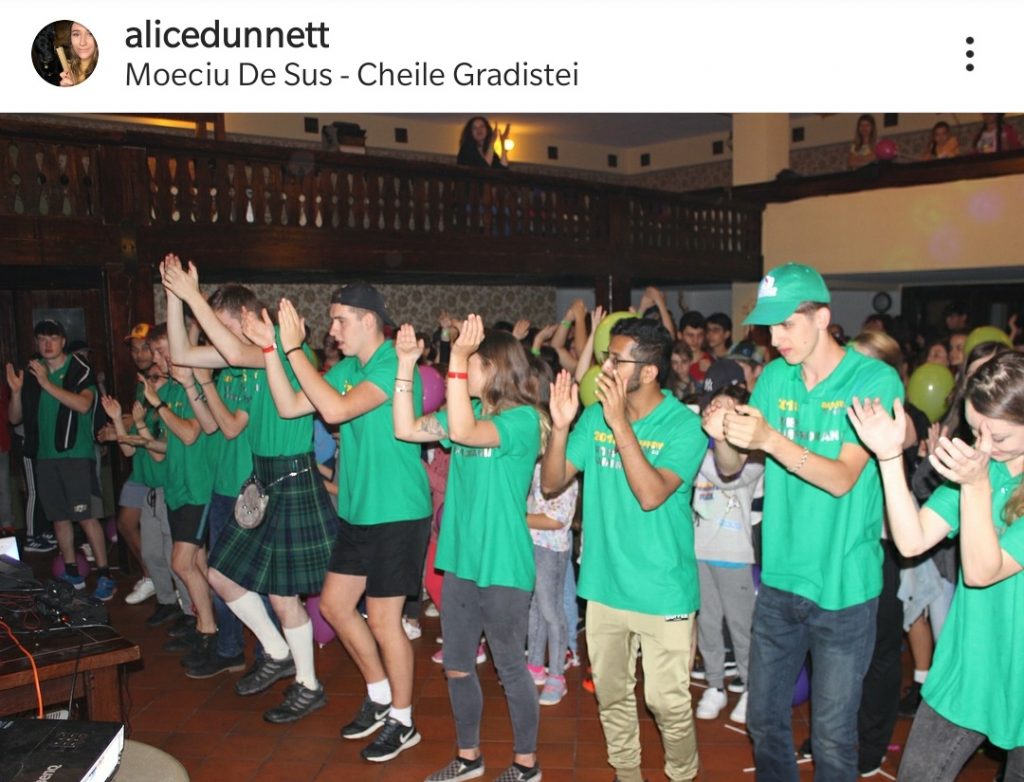 NICOLE ANN DUKE
Camp Romania in one word – Amazing. This will be my second trip to Romania and ever since I came back last year I have just been waiting to go back. It is everything and more that they say. The Romanian kids are wonderful and so much fun to teach and hang out with. They just love talking to you in and out of classes. Camp ROMANIA is a great way to spend your summer no matter how long you stay and everyone there from volunteers to the kids are so kind and helpful. It was my first-time last year and I had never gone anywhere outside Scotland alone. I felt so at ease once I was there thanks to everyone there, I was really saddened to leave.
Last year before going I was concerned that it was too good to be true and that there had to be a catch of some kind. Like a lot of others, I had investigated other summer camps and found once I dug a little deeper it was actually going to cost me, personally, a lot of money to attend.
Camp Romania is not like this. My flights were paid in advance and as stated on the website all food, accommodation and transfers are included. You bring yourself and your happy, eager attitude to the camp.
The camp experience is great. You provide English lessons in the morning that you would be advised to think about before you go. Action songs are great for the younger ones but try it with the older ones you never know. In the afternoon the children have activities such as paint ball and archery. You get to go on trips with and without the children, such as water parks and castles.
You can choose to visit other attractions nearby on your time off which you pay for yourself. The attractions close by are not expensive. All in all Camp Romania is just Amazing!!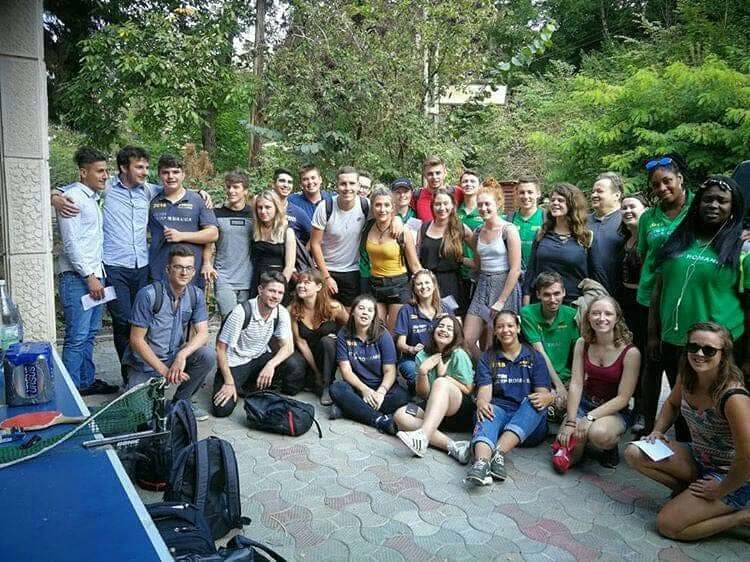 THOMAS BASSETT
thommobassett@gmail.com INSTAGRAM: tom__bassett (with 2 _)
Camp Romania 2018 was one of the best experiences of my life! I very much enjoyed coming to a new country and experiencing the difference in language, culture and people in Romania! Being able to connect with the children, who are all so eager to learn, is truly a magical experience and to be given the opportunity to make a difference to their summer enjoyment is an amazing feeling! During my time in camp I made many great friends who I am still in touch with almost a year later, and we all share fond memories of our time in camp. As well as this, it was a pleasure to connect with and make many friends who are from Romania itself! Although the offer may seem too good to be true, I can assure any potential applicants that DAD Camp Romania is a wonderful experience, one which should not be passed up!
Once you have experienced Camp Romania, you will feel no other option than to want to come back year after year, like myself and many others!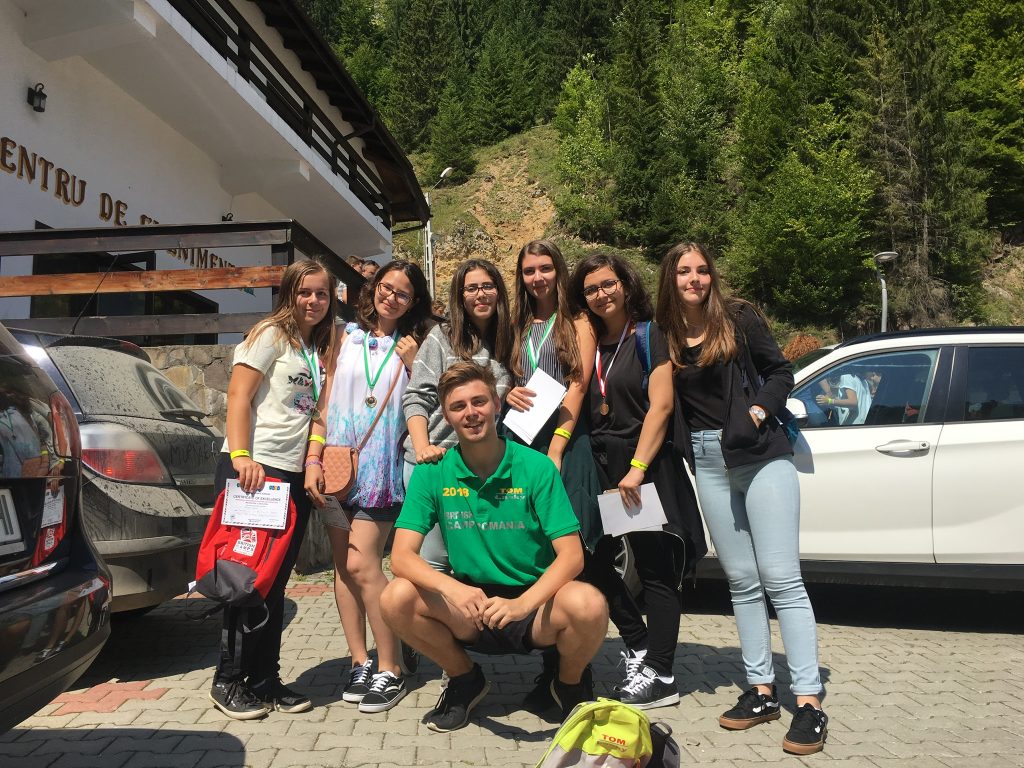 TANIA THOMSON
TaniaJadeThomson@hotmail.com FACEBOOK: Tania Jade Thomson
Romania is such an amazing experience, I would recommend anyone to do it. Not only have I made lifelong friends and memories from camp, I've also gained interpersonal skills and my confidence has also being improved. Romania is such a beautiful country. It is my home away from home. The people, the buildings and the scenery are amazing. Teaching English is so much fun, the kids are so appreciative of everything you do. All your hard work never goes unnoticed. The volunteers are treated amazingly; villa parties, amazing excursions and so much more. At first I thought it all sounded too good to be true but I am a first hand volunteer who can vouch for everything.
Trust me it is the best company to work for. It is relaxed and will give you the best summer full of wonderful memories. The workshops and evening activities with the children are so much fun. If you are thinking about it then definitely apply. You will not regret it. Hands down one of the best things I've ever did, this will be my third summer over in Romania and I do not plan on stopping anytime soon. I still have all my keepsakes and letters the children have made me. Go for it! You will not regret it. Make every moment count because you are having so much fun time, just fly in by.
If you need any more Information or have any questions then feel free to add me on Facebook. My name is Tania Jade Thomson.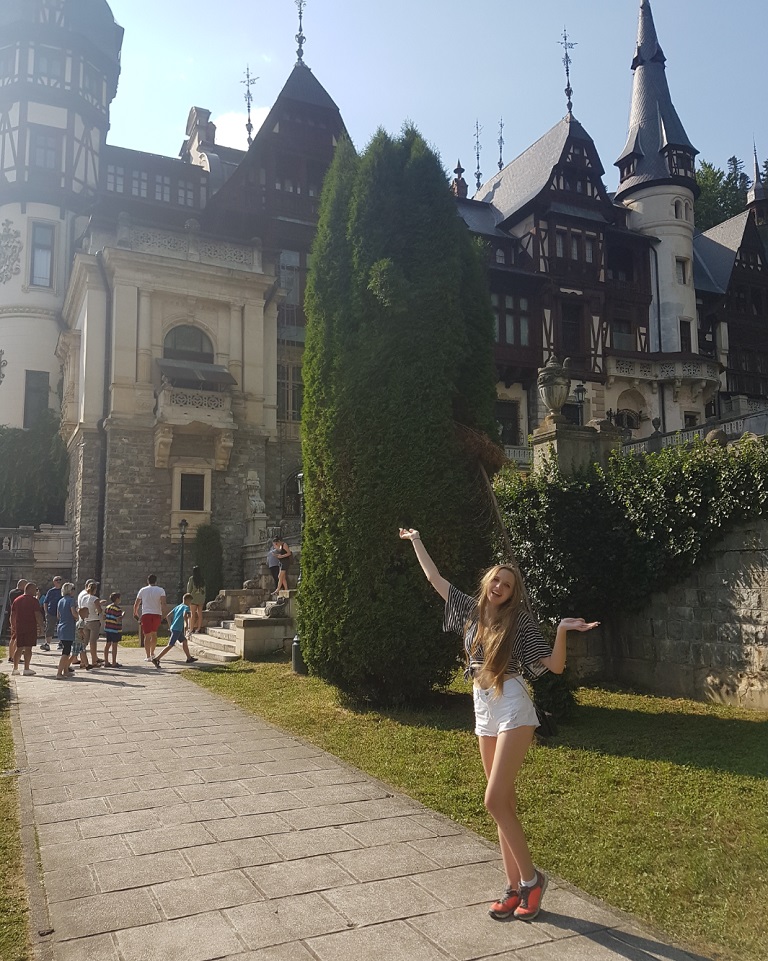 JACK COPE
This summer will be my third year volunteering with Camp ROMANIA, and I have to say there is good reason as to why I keep coming back! To start with Romania is a country like no other, the vast landscapes and beautiful scenery of Transylvania (which is where you'll be staying) are enough to make a lasting impression on any visitor. As for the staff at Dad international, they are warm, friendly and will go out of their way to help and look after you in any scenario. These guys are what made my experience in Romania so special. They are great fun and I have made long lasting friends who I have kept in touch with and can't wait to meet up with again!
When it comes to the teaching it is an absolute pleasure to work with the kids, they idolize the volunteers and have given me many beautiful memories and I can't wait to make loads more! If you keep an open mind and put in the effort to make the camp fun for the kids then you will see how much they love this camp and won't want to leave (there have been many tears… and yes from me too!) you are given lots of freedom with the lessons and I have done a variety of things from fun educational games to intellectual debates. I always hear the phrase 'sounds too good to be true' and it is one I have used in the past but let me tell you that is not the case and the team here really are that generous! So take the leap and see for yourself just how wonderful this country and experience is! Just a heads up there is a shot called Palinka here that isn't for the faint hearted so don't drink it if you have a weak stomach! All the best and I hope to see you this summer!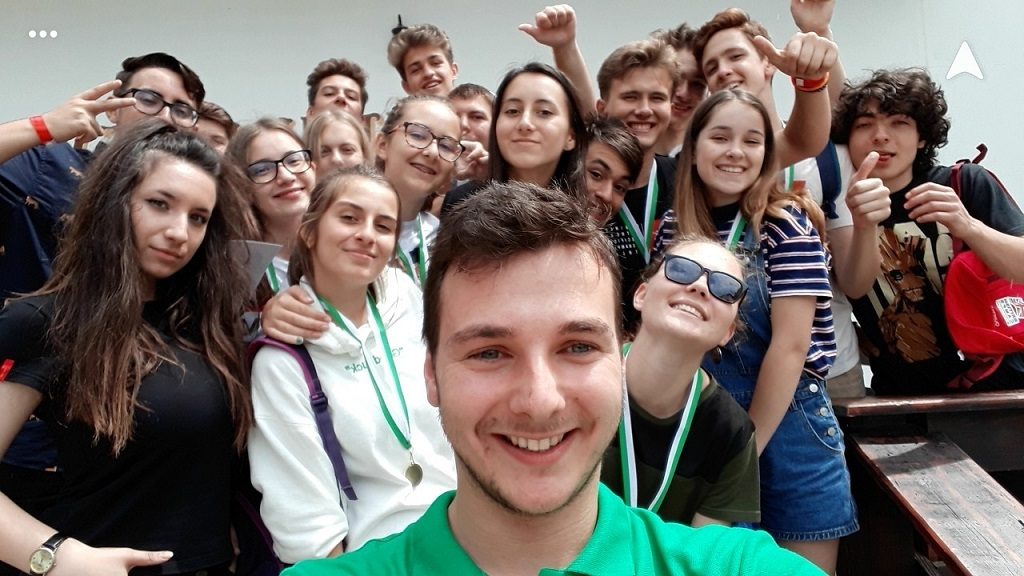 SEBASTIAN BARKER
sebastianbarker92@gmail.com; INSTAGRAM: sebobviously; Tel. +44(0)7455242008
To those thinking this is too good to be true, let me tell you why that's not even close to defining this experience. I had the same anxieties towards this when I first heard it, even after speaking to Dorian over the phone a part of me still thought I was not exactly sure. Alas instead it was an experience I want to continue experiencing for as long as I can.
With the generosity and attentiveness of the staff, the Romanian volunteers, the people behind the scenes are what made this something special for me.
Onto the teaching, these kids will idolise you as long as you make the effort, that's all the teaching requires, is effort to make these kids want to come to this camp again and again, after my first lesson all my doubts went away and I realised all I need to do is talk to these kids, teach them slang, have debates, plays educational games. Invest in them and they'll invest in you. Please don't think this is too good to be true, come find out why it is.
You'll be preaching your experience to everyone. If you have any questions, please either contact me on the above.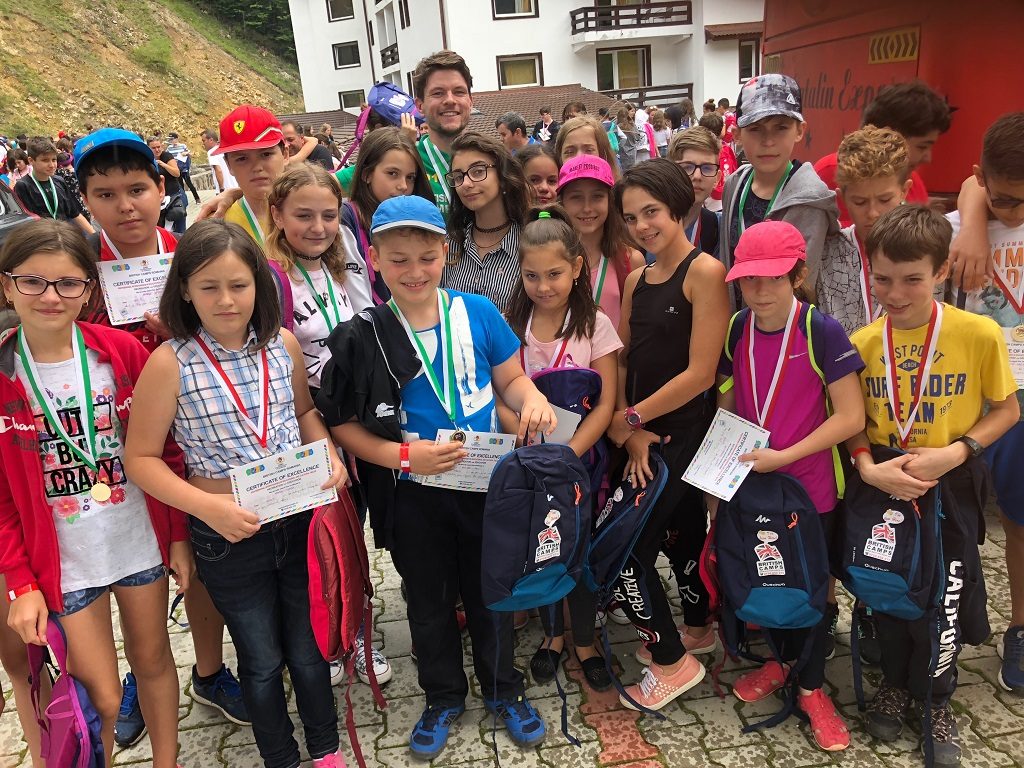 JOSIE LINNELL
josielinnell26@gmail.com or jlinnell1@sheffield.ac.uk
My experience as an English tutor last year at Camp Romania 2018 was one of the most exciting, nostalgic and enjoyable experiences I have ever had. When I initially learned I had been accepted into the camp I had my reservations, given that there wasn't many testimonials online. When I got to Romania I realised I had nothing to worry about, I met another tutor at the airport and the team made us feel right at home. When I got to both camps I was blown away by how beautiful the views were. The staff are really easy going and the children were so excitable and open to learning- it made our job so much more rewarding. You get lots of time and freedom to hang out with the other camp tutors, and by the end I had made friends for life! The camp really lets you experience Romanian culture, and while you're teaching the children about English culture – you're learning from them at the same time. Furthermore, I still keep in touch with some of the kids and can't wait to go back to see them again.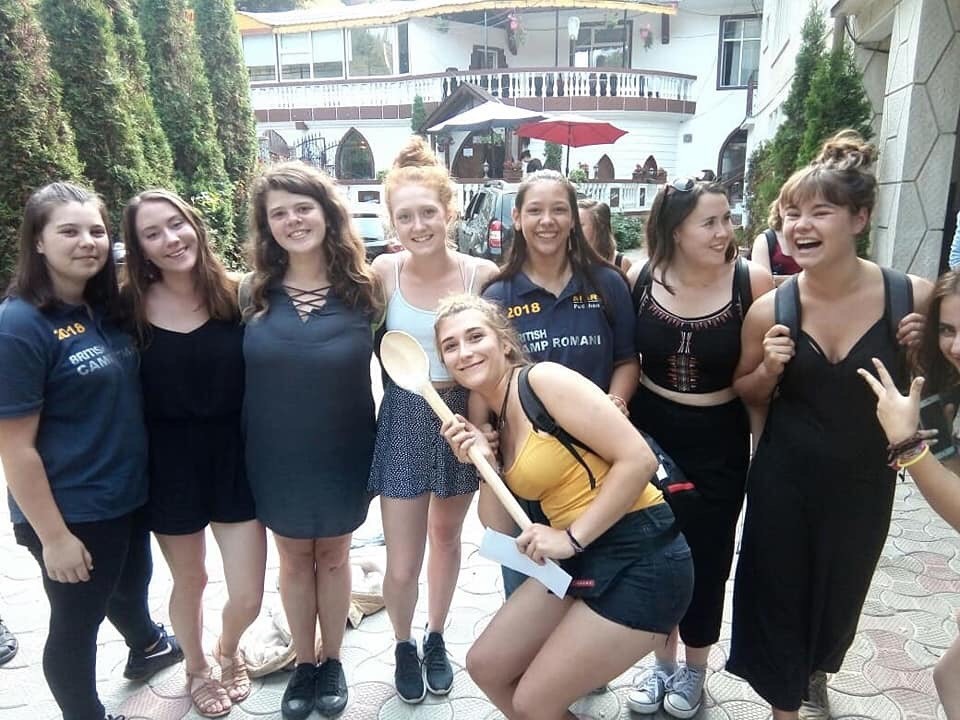 CHLOE WELBOURNE
chloe.welbourne@gmail.com INSTAGRAM: chloe.welbourne
Volunteering at Camp DAD Romania is an amazing and unique experience. You are a teacher to a class of children each week, the children are all extremely friendly and grateful to you for being there. You have your own class of children each week and teach your children for a couple of hours in the morning and then in the afternoon you play games and run activities for them, it is very rewarding experience to teach and spend time with the children at the camp. You work and live with the other volunteers at the camp who you spend most of your day with when doing activities for the children and then relax with the other volunteers in the evening by drinking and playing games. It is so much fun to meet lots of new people from different areas and then you become very close with them in such a short amount of time. The people who run the camp as well as the Romanian volunteers are so kind and welcoming to you and they will do everything they can to help you with anything you need. While you are there you get to explore and see wonderful parts of Romania, you visit different cities and get to explore them with your friends and without the children. Through volunteering at the camp, you are able to get out of your comfort zone, have new experiences, meet new people and overall have an amazing time with the children and your friends.