With hard work and commitment, in almost nineteen years (since the charity's setting up in 2001), DAD International UK Romania has become a strong group. Its beliefs and ethics are very simple but important and valuable to many people. For some of the children a long holiday can be very difficult with work and family life, so by arranging educational camps like these we know that they're not missing out on anything whilst having plenty of fun and a memorable time…
Anybody who volunteers will benefit of so many things that it's difficult to list them all, but the more obvious ones which are entirely free are: round flight from/to Liverpool, Dublin, Edinburgh, Birmingham, Glasgow, Doncaster Sheffield and London HEATHROW/ LUTON / GATWICK (chosen flights are available only on certain days of the week); flights from … Continue reading Free Package →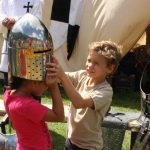 In the application process we require some paperwork from you, but this is due to the administration work. If you complete the application process we can then ensure you a carefree journey with any paper work taken care of from the Camp Romania offices.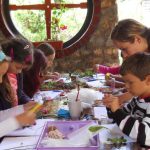 The children you'll be helping improve their conversational English are aged between 8 and 18, and they come from all over the country, mainly Government (State) Schools but also some private schools, and all walks of life.
Thinking of Joining DAD's Team?